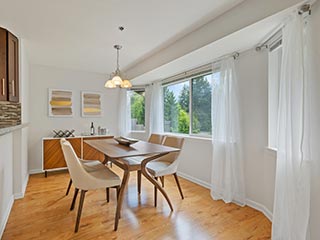 When you install motorized window shades, you'll get much more than just an aesthetic upgrade. With Lutron smart wireless shades, you'll find that your property's energy efficiency and comfort levels increase substantially. All of our sets are custom-made to the dimensions of your windows so that the fit is close and neat. Combine this with the Lutron remote control systems and wireless power, and you've got a system that's easy to use and very effective. Simply press a button on the wall switch or remote control to raise or lower the shades.
You can integrate Lutron shades with your Wi-Fi system, which means you can do all this from just your smartphone! We're the Lutron shades specialist in Mill Valley, and we're ready to help you find the perfect system. Discover our whole range today, and arrange a free consultation for personal advice on remote control shade systems.
Motorized Window Shades Benefits
There are plenty of good reasons to pick motorized Lutron window shades for your home or business. The first thing you'll notice when you're in a home that has Lutron shades is how well-lit it is. That's because you don't have to constantly adjust the shades to find the perfect balance. Instead, you can just press a button to get the job done. With smart sensors for brightness and temperature, you don't even have to do this. The shades will do all the work automatically! Of course, Lutron shades are built to the highest standards, and we offer an extensive selection of different materials to pick from.
Different Motorized Shades For Your Needs
Broadly speaking, there are two categories of material. Blackout Lutron shades keep sunlight from passing through at all and create a totally dark environment that's perfect for bedrooms. Conversely, sheer shades, motorized with Lutron controls, create a cozy ambiance that protects against harsh sunlight. Whichever one you choose, you can be sure that your made-to-measure Lutron shades are an excellent addition to your property.
Top Lutron Shade Source Near Mill Valley
In any home or workplace, there are good reasons to install Lutron shades. Innovative technology like this makes any room feel more comfortable. Thanks to the high quality of these products, Lutron shades are very popular with businesses and homes. It's easy to see why, with so many great options to pick from and a great price! We want to help you get started with remote control window coverings for your Mill Valley property, so we're offering free estimates and a no-obligation consultation within the local area. To find out more, just give us a call today!