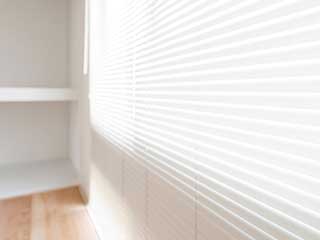 On the lookout for ways to make your indoor spaces more beautiful? You can choose to go with custom faux wood window blinds to get a textured, elegant look. These impressive blinds come tailor-made to your specifications and bring unparalleled beauty into any Mill Valley home or business space. With imitation wood grain blinds you can easily introduce timeless appeal to any room in your property. To build on this natural beauty, we offer a spectacular range of gorgeous window coverings. Custom-design the perfect imitation wood treatments for your home or business windows, and choose from many different styles. Master Automated Blinds & Shading gladly offers free quotes on all shading products to help folks all over the bay area easily find the best covers for them.
Beautiful Mill Valley Faux Wood Window Coverings
You'll get access to a huge range of customization options with our design process, including everything from motorization to blackout faux wood blinds. We allow you to pick from a vast selection of wood grain texture blinds that mimic the look and feel associates with genuine wood. To an observer, your faux wood blinds will look just like real wood ones. You'll also be able to control every aspect of your new window coverings, from the width of the different vanes to the particular shade they're colored. Enhance your home's natural appeal by installing classic imitation wood blinds. They'll bring indisputable class to your Mill Valley property, without costing big bucks.
Faux Wood Blinds Are Timeless
Although actual wood can make for a beautiful material, it has some downsides. That's why faux wood blinds are so sought-after as a window treatment. However, timber comes with several drawbacks. It's heavy, making it difficult to use for large windows. It also requires regular maintenance and careful attention to make sure it doesn't degrade over time. This is particularly true for window coverings in humid areas such as bathrooms or kitchens. These problems do not exist for imitation wood blinds. We use the best quality materials to make faux wood coverings that don't rot, degrade or require regular maintenance to keep looking their best. That's why Mill Valley homeowners choose our faux wood window coverings over the real thing.
Custom Motorized Blinds, Faux Wood Designs
21st-century tech doesn't have to be expensive. We provide a wide range of motorized faux wood blinds to suit many different properties. These allow you to control your wood-like blinds from anywhere with nothing more than the press of a button. In fact, with app integration on many different models, you can control your window coverings from anywhere in the world. That's ideal for when a customer wishes to let some sunlight into their home without leaving the bed. Or when you need to check the upstairs blinds are closed at night. Our wireless or wired motorized faux window blinds cost less than you might imagine, and are a great upgrade for any home.
Best Local Source For Faux Wood Window Blinds
Want to upgrade your home or office décor with new window treatments? Master Automated Blinds & Shading offers you a magnificent variety of design choices. We give you total control over the design process, consulting you on any feature or material you're considering. Pick out the perfect treatments, including blackout faux wood blinds and motorized remote control options. Then, relax while we manufacture everything to your precise specifications. We offer no-fee consultations at any nearby Bay Area property, and there's no obligation to proceed with a purchase. Get in touch with us to arrange a free estimate at your home or office.